AZULGREEN'S PROFILE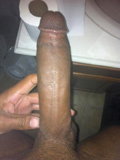 Rating: Not Rated RATINGS
Rate Me:
ABOUT ME
Birthday: April 29, 1978
Current City: Brookfield
Age: 39
Current Zip/PO code:
Gender:
Occupation: I have steady job
Relationship: Single
Orientation: Gay
About Me:

hispanic, single, 5\'6\", 145, STD free, HIV-, play safe only, Looking for safe fun but mostly a LTR.

Favorite Movies & Shows:

7 with Brad Pitt, Pride and Prejudice, The Lord of the Rings.

Favorite Music:

Pop in general, Lady Gaga, Michael Bubble, Adele, Amy Winehouse....
My Favorite Videos
My Friends