BELSHAWKYLE1'S PROFILE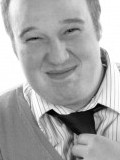 Rating: Not Rated RATINGS
Rate Me:
ABOUT ME
Birthday: July 19, 1986
Current City: DAGENHAM
Age: 31
Current Zip/PO code:
Gender:
Occupation: sales assistant
Relationship: Single
Orientation: Gay
About Me:

always horny looking for good times

Favorite Movies & Shows:

how to marry a millionaire. how to steal a million.

Favorite Music:

kelly clarkson. kris allen. justin nozuka. bic runga. toni braxton. leann rimes. cher.
My Favorite Videos
My Friends