CRASHLANDER2002'S PROFILE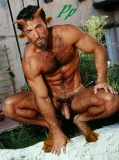 Rating: Not Rated RATINGS
Rate Me:
ABOUT ME
Birthday: January 19, 1952
Current City: Toledo, Oh
Age: 66
Current Zip/PO code:
Gender:
Occupation: Security
Relationship: Open
Orientation:
About Me:

MidWestern bear looking for social and sexual encounters. 6\'1\",#220, bl/br, mod hairy,and solid.

Favorite Movies & Shows:

SciFi, history, and news.

Favorite Music:

Classic rock and classical.
Recently Watched Videos
My Friends