DADAPUNK'S PROFILE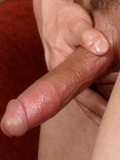 Rating: Not Rated RATINGS
Rate Me:
ABOUT ME
Birthday: August 1, 1968
Current City: mcallen,tx.
Age: 49
Current Zip/PO code:
Gender:
Occupation: home-care provider
Relationship: Taken
Orientation: Gay
About Me:

masculine,horny,cute,bottom dude here.love big,hairy,cock;hairy,masculine men.love to swallow.

Favorite Movies & Shows:

twilight fan,go team edward!

Favorite Music:

indie rock mostly.i am open to all music.i know what i like when i hear it.
My Favorite Videos
My Friends