DANDREW1'S PROFILE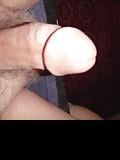 Rating: Not Rated RATINGS
Rate Me:
ABOUT ME
Birthday: February 12, 0000
Current City: Beer Sheva
Age: 2019
Current Zip/PO code:
Gender:
Occupation: A guy who just loves cock
Relationship: Single
Orientation: Gay
About Me:

Very much younger in spirit than in age. A bit pervy \'cos I like being whipped as well as sucking, being sucked, fucked, mutually masturbating and all the other wonderful things that guys can do for each other....and if possible, three or more !!

Favorite Movies & Shows:
Favorite Music:

Most excepting only Heavy Metal and the like.
My Videos
My Friends