GAYJACK23'S PROFILE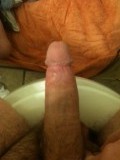 Rating: 2 RATINGS
Rate Me:
ABOUT ME
Birthday: March 6, 1990
Current City: New Orleans, LA
Age: 27
Current Zip/PO code:
Gender:
Occupation:
Relationship: Single
Orientation: Gay
About Me:

I\'m very spontaneous, eccentric, and flat out different, all while not being stupid or craving attention, and that\'s what people like about me. I have a good head on my shoulders. And speaking of head, I love giving it.

Favorite Movies & Shows:

The Rocky Horror Picture Show, Dexter, Nip/Tuck, Sex and the City, Family Guy, RuPaul\'s Drag Race... etc!

Favorite Music:

Lady Gaga, Rob Zombie, Frank Zappa, pretty much everything.
My Favorite Videos
My Friends