GERALD2000'S PROFILE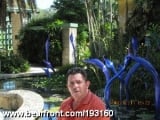 Rating: 3 RATINGS
Rate Me:
ABOUT ME
Birthday: December 5, 1960
Current City: Miami
Age: 57
Current Zip/PO code:
Gender:
Occupation: Claims Examiner
Relationship: Single
Orientation: Gay
About Me:

Simple down to earth Gay Man. Love long sex sessions. I am Top/Vers. Love to rim, fuck and suck Cocks. Foot fetishes. Love small Dicks. Love Bears and Chubby guys.

Favorite Movies & Shows:

The Matrix, What ever happen to Baby Jane, I love Lucy, Jeopardy.

Favorite Music:

Pink Floyd, Donna Summer.
My Favorite Videos
My Friends