HABBZ'S PROFILE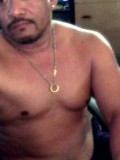 Rating: Not Rated RATINGS
Rate Me:
ABOUT ME
Birthday: November 8, 1964
Current City: Kekaha, Hawaii
Age: 53
Current Zip/PO code:
Gender:
Occupation: QC Coffee Mill Dryers, IT Consultant
Relationship: Single
Orientation: Gay
About Me:

Island born Asian guy who is outgoing, fun, loving and caring. I enjoy going out to the beach, working out in my yard, surfing the web and cruzing around the island. I am well rounded and enjoying life to its fullest.

Favorite Movies & Shows:

Star Trek, Fringe, Warehouse 13, CSI, Law & Order, there are so many Just have to ask me more.

Favorite Music:

Techno, Dance, Hawaiian, Top 40, and the 80's....I love all type of music. I love to sing.
My Favorite Videos
My Friends