HARDMUSCLE'S PROFILE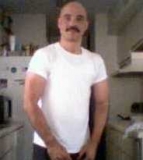 Rating: Not Rated RATINGS
Rate Me:
ABOUT ME
Birthday: May 15, 1960
Current City: Houston, Texas
Age: 57
Current Zip/PO code:
Gender:
Occupation: AutoCAD=Computer aided Drafting Design
Relationship: Single
Orientation:
About Me:

I am Versatile. Can Speak in: English I am 5\'11 185lbs blk/brn 31 Waist ltalian an muscular I workout 5x aweek, and nice looking man I am told. I love life to the fullest. if you like more to know of me lets chat an take it from their guy\'s I am looking for friends, love/relationship,LTR. frist friend an see were is take us cool. so come an chat now with me ok. this is very real please no gamer\'s or Scammer\'s Allowed please no Bullshiter\'s here. SCAMMERS get a clue and a life and get lost ! Who I\'d like to meet: WHAT I AM LOOKING FOR ......... Someone who doesn\'t scare easily and is up to a challenge. I\'m looking for a guy who is confident enough in Himself about who he is..... Who is romantic, laid back, smart, fun, caring, and has a good head on his shoulder who can live life to the fullest and share it with other as well as a guy who can appreciate waking up at 9:00 a.m. ( or what ever time ) and read the sunday paper in bed. Non drug user , who dont smoke, drinking social ok, like to be with his partner every time, watching tv, walking on the beach...who like to do social partys and have fun with family and freinds. Im a very trusting person and i treat others with the same respect and love as i would like to be treated. My Ideal man is caring, romantic, fun, giving, compassionate, forgiving, who want to have a MONOGAMOUS realtionship, who can also committe, who can sit down and communicate through the good times and the bad times. He also know what he wants in life and strives to become better each and every day. Someone who can takes responsiblity for his actions. He must be honest and always seek the truth. who enjoys displaying of affection no matter how if it through a kiss a kind word or something special. I know this sounds like a lot to some but i have so much to give to someone in return. I cherish the little things in life and when i give i give my all 110% in a realtionship. I want alot more in a realtionship then i had the past two... I pretty mean just that.... EVERYTHING. My first realtionship was a starter one more sexual in contents... in my second one it was the whole love thing.....So now i want something that has it all, the sex, the pure love, trust, honesty,companionship,best freinds, protector,someone to talk to, someone that listens, someone that want every part of me, wants to be a part of my life, through the bad times as well the good ones. Love is between two people, two mind, bodies and souls....there is no room for noone else. MONOGAMY is essential to the way I love. It can be in a hug when least expected, in a simple \"I LOVE YOU\" whispered in the ear a smile, a flower or a card sharing happy time together and many other simple things in life. I live to enjoy life to its fullest to share laughter, sadness, happiness, the good times as well as the bad times. A realtionship where 2 people can express love freely for each other, and show that love in 2 people do for each other in each and every day. Share romantic times, and wonderful love making as well. Im looking for that \"ONE SPECIAL PERSON\" who feel the same as I do and can share his life with someone for a LIFETIME. Looking for a man who seeks commitment.

Favorite Movies & Shows:

the Golden Girl\\\'s, you are bing serviced, old lost in space,old move Land of the lost, will & Grace,disney Channel, an meany more to come,

Favorite Music:

all kind\\\'s don\\\'t like rap music only the others i like alot.
My Favorite Videos
My Friends