JARRODS13'S PROFILE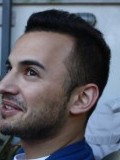 Rating: Not Rated RATINGS
Rate Me:
ABOUT ME
Birthday: October 29, 1990
Current City: REWA HOOD
Age: 27
Current Zip/PO code:
Gender:
Occupation: Development Officier
Relationship: Open
Orientation: Straight
About Me:

Names Jarrod from South Auckland - REWA . 21 SINGLE & Just out to have some fun... Not into the ENTIRE GAY thinqq just STR8 ACTING ...

Favorite Movies & Shows:

Dont watch alot of TV i work too hard.

Favorite Music:

What ever is upto date.
Recently Watched Videos
My Friends