MIKEGAY4U'S PROFILE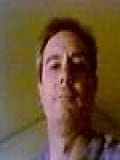 Rating: 1 RATINGS
Rate Me:
ABOUT ME
Birthday: November 18, 1960
Current City: windsor
Age: 57
Current Zip/PO code:
Gender:
Occupation: bartender
Relationship: Single
Orientation: Gay
About Me:

I\'m an attractive down to earth guy who is easy to get along with. I have a great sense of humour and a quick wit. I am a very passionate person and love to get wild in bed (or where ever).

Favorite Movies & Shows:

I\'m not sure I have a favourite move but I really enjoy comedies, scifi, documenties etc.

Favorite Music:

I really enjoy most types of music.
My Favorite Videos
My Friends