MUSCLEBRUH'S PROFILE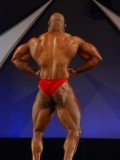 Rating: Not Rated RATINGS
Rate Me:
ABOUT ME
Birthday: July 28, 1969
Current City: Odenton
Age: 48
Current Zip/PO code:
Gender:
Occupation:
Relationship: Single
Orientation: Gay
About Me:

GBM,42 ,Shaved head masculine, muscular, 6\'2\", 250LBS, 50C, 34W, 20B, 27Q. Working out 5-6 times a week. Traveling throughout the US and internationally Europe and South America. Interested in meeting other musclemen and bodybuilders who\'s into male bonding and muscle worship and leather.

Favorite Movies & Shows:

Into suspense thrillers, action, horror and crime thrillers.

Favorite Music:

Into club, house, jazz and some classical music.
My Favorite Videos
My Friends