PLAYGIRLTRISTAN'S PROFILE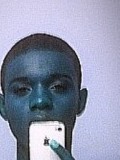 Rating: Not Rated RATINGS
Rate Me:
ABOUT ME
Birthday: January 18, 1989
Current City: South Charlotte, North Carolina
Age: 30
Current Zip/PO code:
Gender:
Occupation: Future Adult Film Star
Relationship: Single
Orientation: Gay
About Me:

I\'m 5\'7, I have medium brown eyes that lighten in the summer. I\'m American, I like to makeout , give blowjobs (to the few and chosen) getting rimmed, being a power bottom I do want to learn how to flip fuck, I like Navy blue and gray and I love cheesecake.

Favorite Movies & Shows:

Anything that has todo with fashion, the kardashians, MTV, Style, etc etc.

Favorite Music:

Dance pop, MJ, Britney, Paramore, Lady Gaga, Lil Wayne, Nicki Minaj, 2 Chainz, Kelly Rowland, Future!!
My Favorite Videos
My Friends