PUDDIN37209'S PROFILE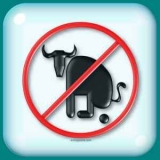 Rating: Not Rated RATINGS
Rate Me:
ABOUT ME
Birthday: July 6, 1965
Current City: Nashville
Age: 52
Current Zip/PO code:
Gender:
Occupation: Customer Service Manager
Relationship: Single
Orientation: Gay
About Me:

Neat in the street freak in the sheets.

Favorite Movies & Shows:

True Blood, all the C.S.I.\'s,Dancing with the Stars. Movie wise , I love great special effects.

Favorite Music:

Love it all. From the Grateful Dead to Kanye West to Miranda Lambert and really good live jazz.
My Favorite Videos
My Friends