RMORT'S PROFILE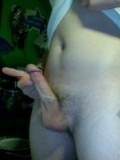 Rating: 2 RATINGS
Rate Me:
ABOUT ME
Birthday: June 29, 1992
Current City: Southern Connecticut
Age: 25
Current Zip/PO code:
Gender:
Occupation: Student
Relationship:
Orientation: Bisexual
About Me:

I live in Southern Connecticut, I\'m a virgin, and willing to change that ;) Anyone in the area who wants to chat inbox me

Favorite Movies & Shows:

I love too many movies to list lol. But I love all the ShowTime shows like Nurse Jackie, Dexter, The Big C, and Shameless. But I also love Big Brother- that\'s my shit ahaha

Favorite Music:

Scattered around from every genre.
My Favorite Videos
My Friends