SHAQ1721'S PROFILE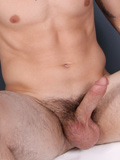 Rating: Not Rated RATINGS
Rate Me:
ABOUT ME
Birthday: June 29, 1993
Current City: Columbus, Ga
Age: 24
Current Zip/PO code:
Gender:
Occupation: Full-Time Student
Relationship: Single
Orientation: Gay
About Me:

I am a young black fem bottom. The type of men im into are black, some what hard (someone in control), needs to have atleast 8\" of dick, and and you must be REAL no plastics aloud.

Favorite Movies & Shows:

Bad Girls Club, Real House Wives of Atlanta, Braxtons Family Values, NCIS, Law & Order, and SpongeBob SquarePants

Favorite Music:

Hip-Hop, R&B, and some Rap but not the hard rap it\'s just not my cup of tea.
My Favorite Videos
My Friends