TYLENDEL3'S PROFILE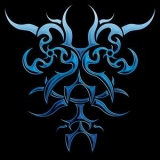 Rating: Not Rated RATINGS
Rate Me:
ABOUT ME
Birthday: July 13, 1973
Current City: North Hollywood
Age: 44
Current Zip/PO code:
Gender:
Occupation: Student
Relationship: Single
Orientation: Gay
About Me:

Love tats (few only), I am Hispanic. Brn and curly hair. Tired of clubn. No drama plz. Am a little into Forced Fetish and like down to earth real people who aren\'t afraid of what they like (speak it loud).

Favorite Movies & Shows:

Dolores Clairborn, True Blood, Stargate SG-1, Smallville, Fire Fly and Movie. Getting hooked on How I Met Your Mother (current).

Favorite Music:

Like all types. Hotel California, American Pie, The Killers, Gaga, Ace of Base, Rap, Disco and Golden Oldies/ Low Rider Oldies.
My Favorite Videos
My Friends