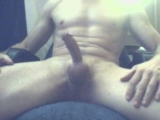 ABOUT ME

Birthday: Aug 11, 1965
Current City: Atlanta
Age: 50
Current Zip/PO code: 30309
Gender: Male
Relationship: Open
About Me:
First I am a nice guy but I have a wild piggy side and very uninhibited. I can be very creative sexually and like to find guys who can push my limits. I also like to party when playing as it lets me go even further into twisted perverted sexual scenes even I am surprised I think of. I am more into the guys head sexually than what they look like.