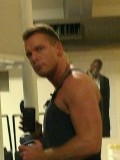 ABOUT ME

Birthday: Feb 02, 1976
Current City: Laguna Beach
Age: 39
Current Zip/PO code: 92651
Gender: Male
Relationship: Single
Orientation: Gay
About Me:
Great. I'm a filthy whore. And that makes you, what? An unattractive high school girl, trying to be popular?
Interests & Hobbies:
It's not sex if it's condomized - it's a substitute, a fetish, and for most fags, a blind, fucking religion that they're indoctrinated into, and never, ever question. That's a shame, because condoms are the only way to prevent transmission of HIV and STDs, their just the worst way. That's why we still have them. That's why condoms did little to nothing to stop unwanted pregnancies and the baby boom didn't end until the pill was invented. Don't fuck with mother nature's psycho/sexual hard-wiring. People know what they're supposed to do sexually, and when you take all or most of the pleasure out of sex, really bad side effects happen. It's not porn, if it's condomized. It's behavioral modification propaganda. And the people that make and are in them, are traders, oppressing and censoring natural human sexuality.