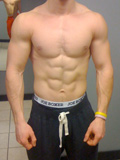 ABOUT ME

Gender: Male
Orientation: Gay
About Me:
Well im pretty down to earth, i love to laugh and live up life. Im latin and yes i speak spanish! I love all men, but darker skinned men are on a whole other level of yumm! Im strictly a bottom! So you better be well sized ! :-P lol juss kidding!
Interests & Hobbies:
Texting, shoppin, hangin out,
Favorite Movies & Shows:
Avatar(alien movie), law and order svu, burn notice, covert affairs
Favorite Music:
Lady gaga!!!! :-D drake, nicki minaj,
Favorite Books:
Ehh i dnt really like to read...