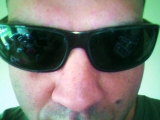 ABOUT ME

Birthday: Oct 10, 1964
Current City: auckland
Age: 51
Gender: Male
Relationship: Single
About Me:
um, i like porn ;)
Interests & Hobbies:
porn, hot young dudes, boys of all races, with amazing asses, are my type..unshaved, even better!
Favorite Movies & Shows:
porn!
Favorite Music:
anything u can fuck 2
Favorite Books:
Inches, Hustler, Playguy, All Boy...porn!