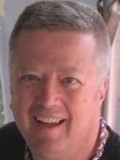 ABOUT ME

Birthday: Dec 22, 1962
Current City: minneapolis
Age: 53
Current Zip/PO code: 55408
Gender: Male
Occupation: massage therapist
Relationship: Single
Orientation: Gay
About Me:
I'm a chill dude who loves my men of color. I have a soft spot in my heart for my latino amigo's.
Interests & Hobbies:
sports, sex, porn and all kinds of music.
Favorite Movies & Shows:
The Wire, The Godfather, Casino, Goodfella's, Jaws
Favorite Music:
Jazz and R&B sometimes hip hop and classical.